The Stager App allows user to record the material that are ready for packing.  User can submit the Qty as well as a photo proof.
1.  Log in and Select Ready to Stage.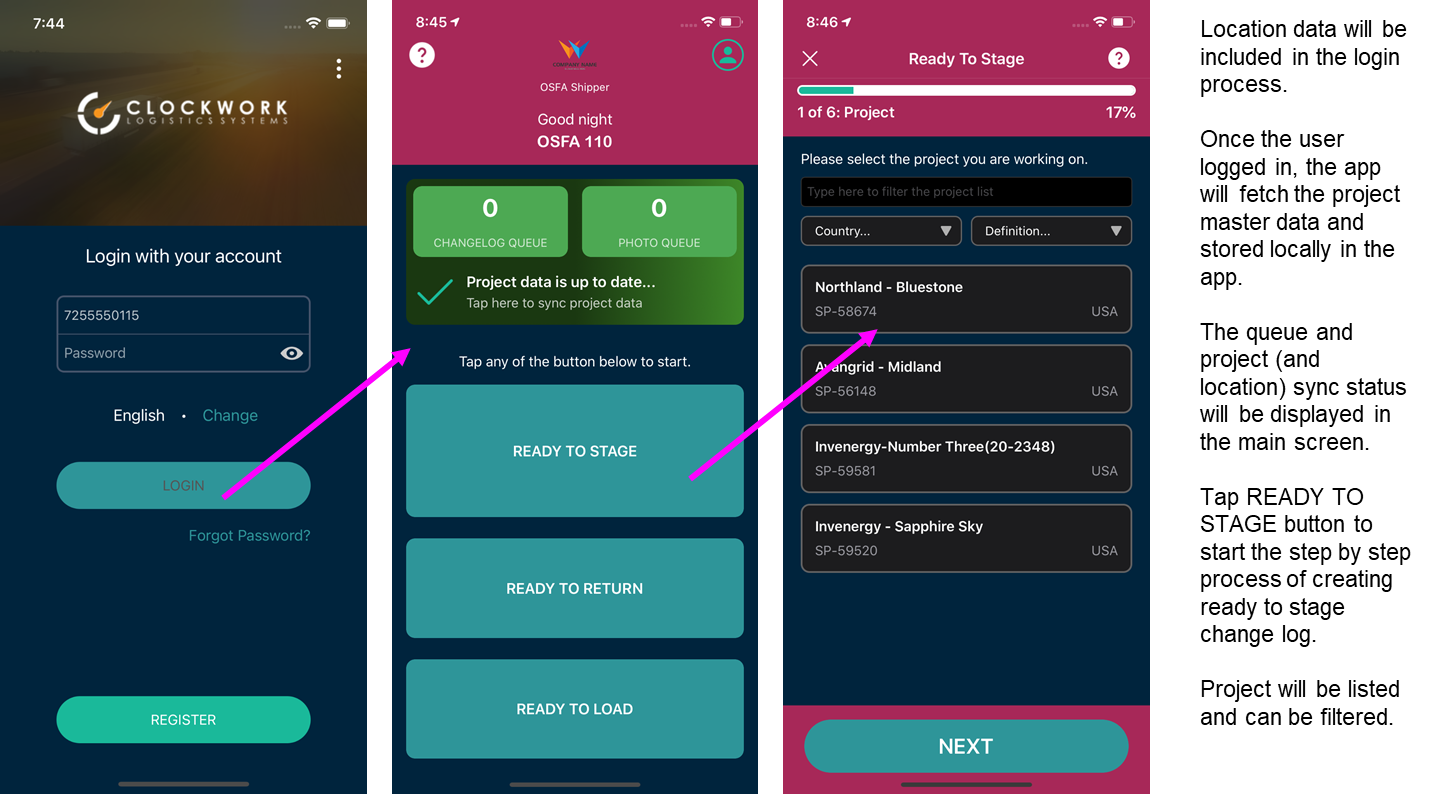 2.  Select the project.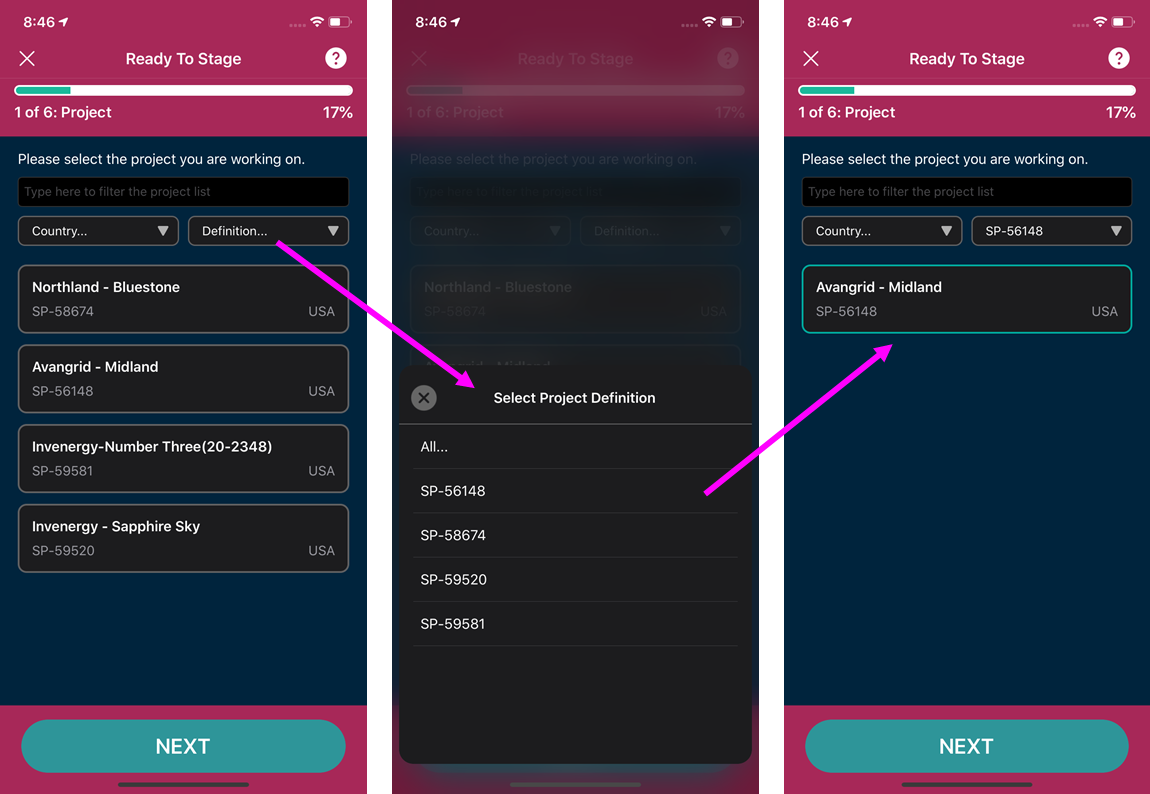 3.  Select Location.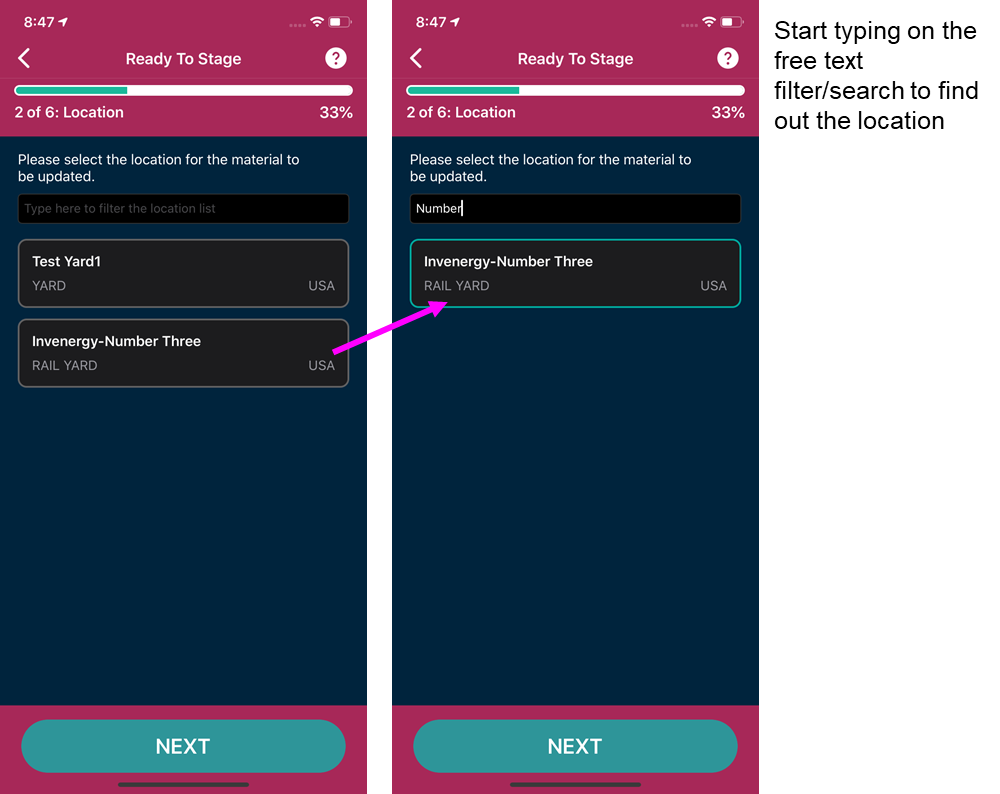 4.  Select Materials.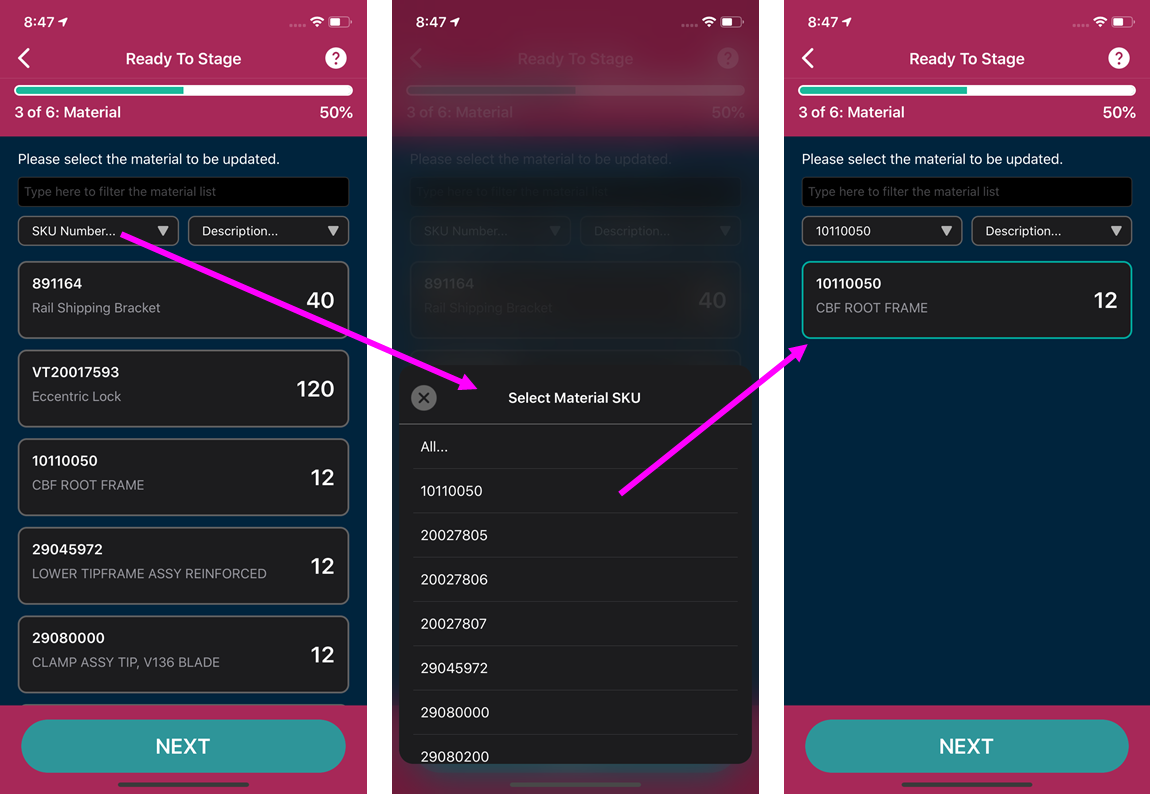 5.  Enter Quantity.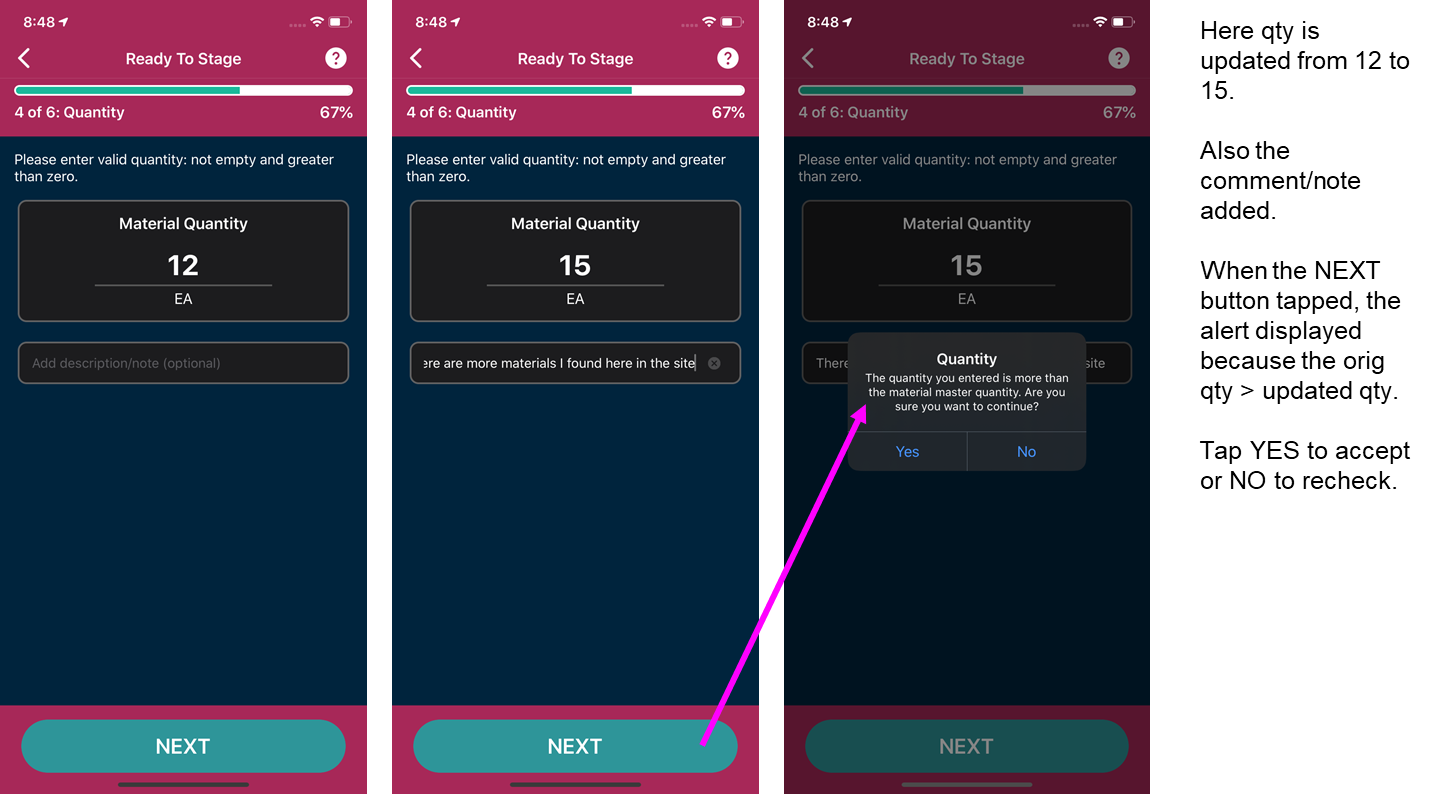 6.  Take photo proof.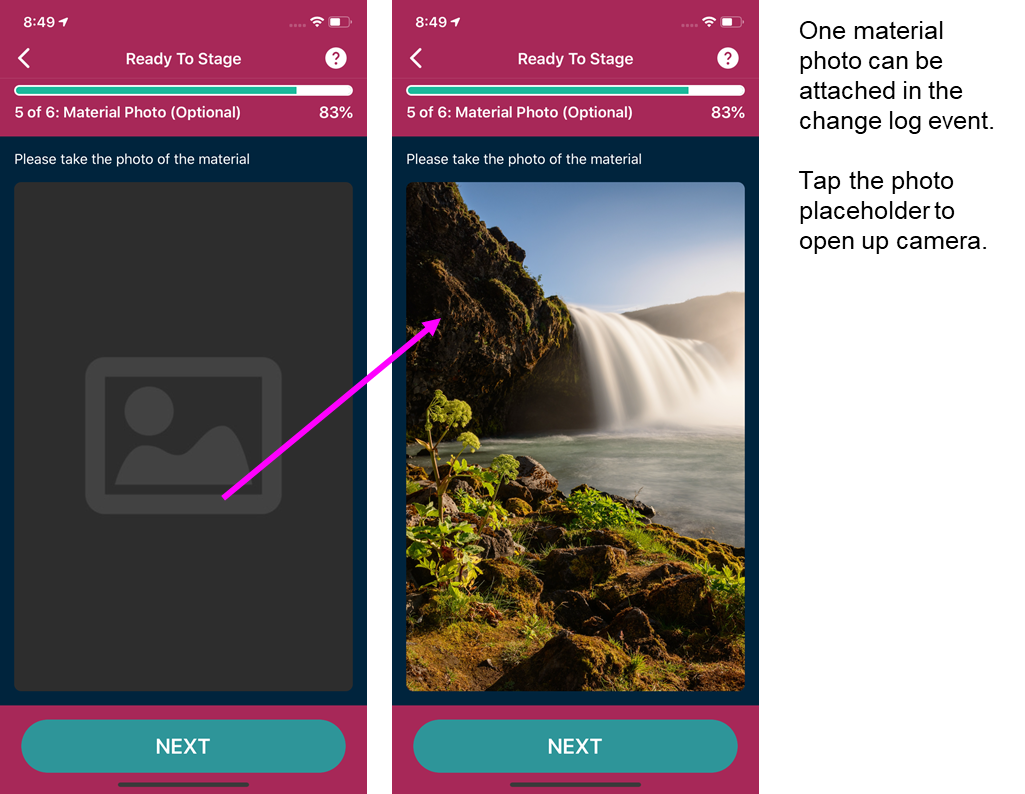 7.  Summary and confirmation.